DALLAS – Human Rights Initiative of North Texas (HRI), announces this year's prestigious Angel of Freedom award winners:
Dr. Andrew McGarrahan
Weil, Gotshal & Manges LLP
Lindsey Laielli
Momentous Institute
.
.
Each year, at its annual storytelling event, Stories From the HeART, HRI honors an individual, a law firm, a rising star, and a community partner for their contributions to HRI's clients, who are immigrant survivors of human rights abuses from across the world.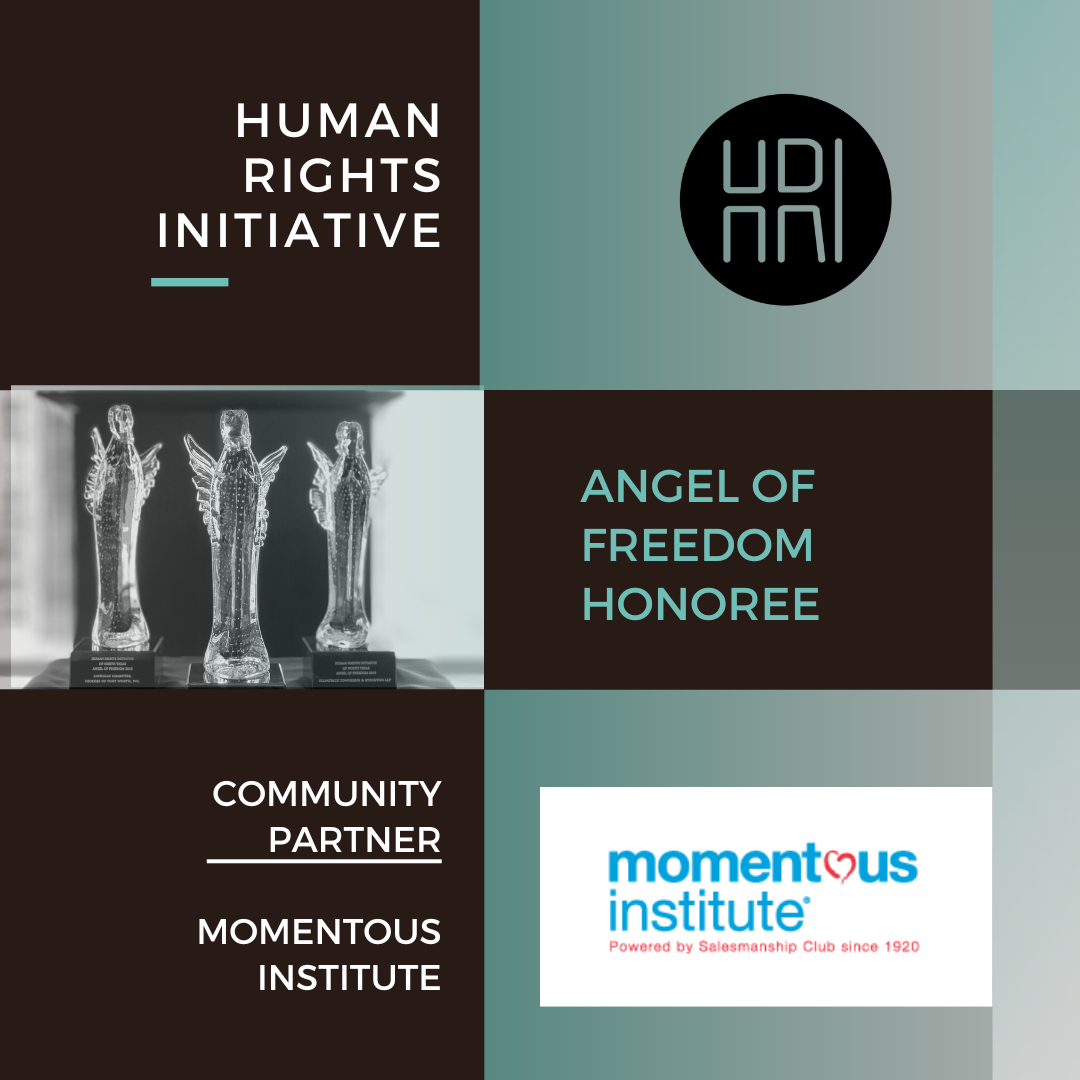 "We at Momentous Institute are grateful to HRI, who has long been a champion of elevating mental health needs by proactively asking the necessary questions, providing education, and connecting families to our services," noted Maria Sanchez Ray. "This work is an honor and a privilege, and we are so humbled to be even a small piece of the story for the brave families living in our communities."
Over the past 22 years, HRI has provided legal and critical social services for asylum seekers fleeing human rights abuses, unaccompanied immigrant children, and survivors of serious crimes who qualify for status under the Violence Against Women Act and U visa programs.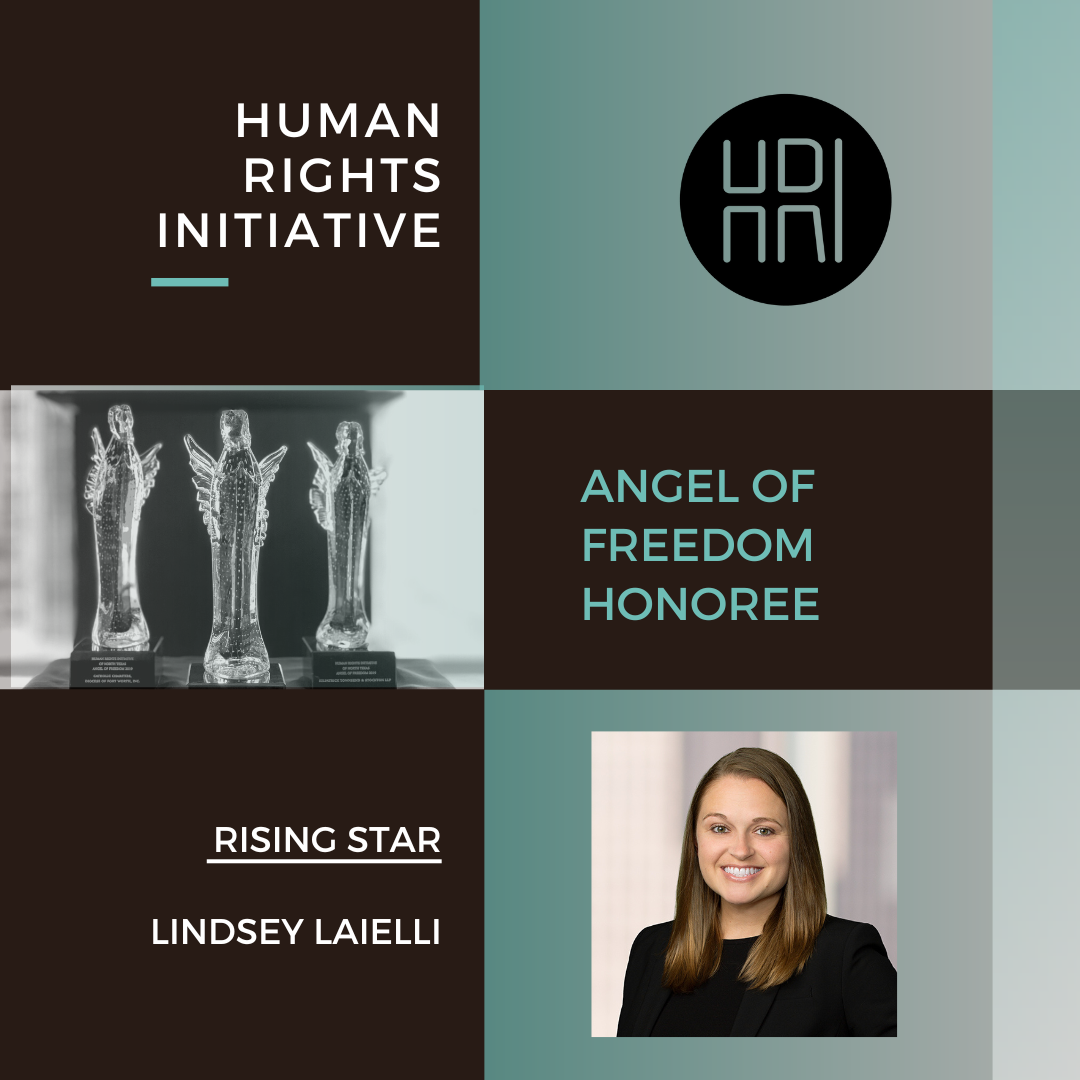 "In 2019, as a summer associate with Vinson & Elkins, I was asked to write a legal memo on asylum. I did not realize at the time that this memo would change my life," said Lindsey Laielli. "From late night phone calls to early morning emails, the HRI team lead me through every step."
HRI is a volunteer-powered operation. During the last fiscal year, HRI served its 578 clients with the help of 288 pro bono attorneys and 79 non-attorney volunteers, who collectively donated over 7529 hours, valued at approximately $3 million.
.
.
"Compassion and empathy exude from these honorees," observed HRI's Volunteer Director, Layne Faulkner. "This work is not just volunteering to these organizations and individuals – it is a paramount part of their careers as professionals. We are immensely grateful to them for sharing their time and gifts."
.
.
.
.
About Human Rights Initiative of North Texas
For the past 22 years, Human Rights Initiative of North Texas has provided legal and critical social services for immigrant survivors of human rights abuses from all over the world. For more information, visit
www.hrionline.org